Archive for the 'Dogs' Category
Dec 18 2012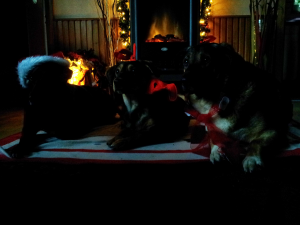 Ryka, Junior and Gustav send their seasonal greetings.
Comments Off on Seasonal Greetings
Oct 23 2012
Three weeks ago, our pack grew in size and we now have a third dog: Junior, a one year old Dachshund-mix from Rumania where he had survived a car accident. He has fully recovered and as you can see below, he's already fully integrated into our family and gives us all a lot of joy.
Comments Off on Dogs at work