Aug 03 2008
I wouldn't really label this as photography, but in order to build a solid background for my insanity plea, I thought it would help to upload some photos of the daily life at our home. And this is what it really looks like.
Watching old German Sci-Fi Operas
Thing – yes, this hand really walks!
With Tim Drums
Tim Drums, Wopoohpooh and ze boyz with Steaky, Mozy and Porry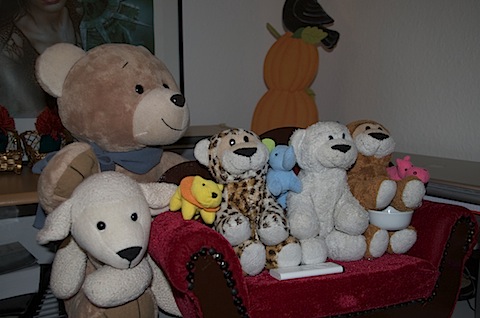 Although this bed is 2.80 meters wide, it's sometimes not big enough for all the personalities on it
ze Boyz and their pets
(Hercule with Porry, Darce with Mozy and Pardi with Steaky)
Darce and Pardi discover an iMac G4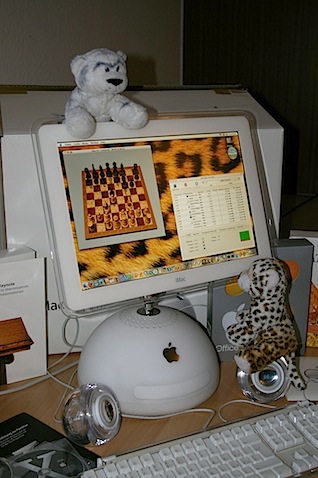 Look, look… The little one is installing Unreal Tournament 2004 on his notebook!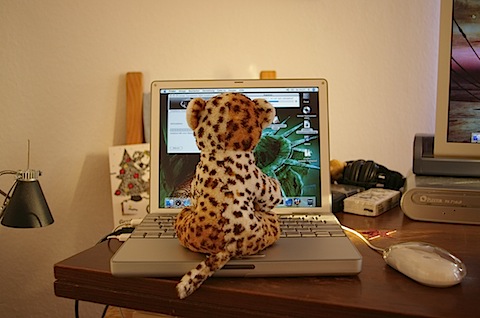 There is a new R2 unit in our home
Last year's christmas card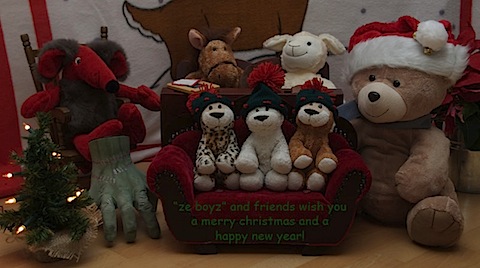 Leave a Reply
You must be logged in to post a comment.